KESHAV MEMORIAL COLLEGE OF ENGINEERING (KMCE) is affiliated to Jawaharlal Nehru Technological University Hyderabad, and is approved by the All India Council for Technical Education (AICTE), New Delhi. KMCE strongly believes in encouraging learner autonomy which the administration and Faculty facilitate by building a learner centric environment. Also, continuous efforts are made towards modernising and upgrading its resources and teaching-learning processes in tandem with the latest technological trends.
KMCE has the distinctive advantage of being 1st college after LB Nagar on the Ibrahimpatnam road just 2 kms after the ORR. This allows an ease of connectivity to every part of Hyderabad with the metro station, bus stops situated close to the college. College also has its own bus transport for students' convenience.
KMCE is a sister concern of KMIT and all the facilities and successful teaching-learning processes of KMIT are being implemented in this college too.
Neil Gogte Institute of Technology (NGIT) and Keshav Memorial Engineering College (KMEC) are the other engineering colleges run by the same management.
KMCE is co-promoted and powered by GENESIS SOLUTIONS PVT LTD, a premier and pioneer institute in Hyderabad imparting industry focused software training and education in emerging technologies and having tie-ups with leading MNCs.
To be the fountain head in producing highly skilled, globally competent engineers. 
Producing quality graduates trained in the latest software technologies and related tools and striving to make India a world leader in software products and services.
To provide a learning environment that inculcates problem solving skills, professional, ethical responsibilities, lifelong learning through multi modal platforms and prepare students to become successful professionals.
To establish industry institute Interaction to make students ready for the industry.
To provide exposure to students on latest hardware and software tools.

To promote research based projects/activities in the emerging areas of technology convergence.

T

o encourage and enable students to not merely seek jobs from the industry but also to create new enterprises.

To induce a spirit of nationalism which will enable the student to develop, understand

l

ndia's

challenges and to encourage them to develop effective solutions.

To support the faculty to accelerate their learning curve to deliver excellent service to students.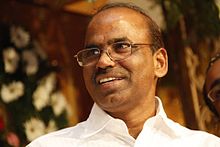 Justice L. Narasimha Reddy
Justice L. Narasimha Reddy (born 1 August 1953) is the Chief Justice of Patna High Court and was the senior most judge in of Hyderabad High Court. Narasimha Reddy was born in an Agriculture family in Gavicharla village, Warangal, Telangana. He received his B.Sc. degree from C.K.M. College, Warangal, and went on to earn his Bachelors as well as Master's Degree in Law (International Law) from Osmania University, Hyderabad.​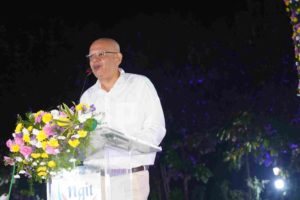 Mr. Neil GogteThe Driving force
Mr. Neil Gogte is the Founder Director and heads KMIT (Keshav Memorial Institute of Technology). He is a Master's Degree holder in Computer Science from IIT - Mumbai and did his B.E (ECE) from Osmania University, Hyderabad in 1985. He also established 2 more engineering colleges Neil Gogte Institute of Technology (NGIT) and Keshav Memorial Engineering College (KMEC) and are already fast emerging as leaders in software education. In 1991, he established Genesis Solutions Pvt. Ltd., an IT education and training firm and he has trained more than 70,000+ people in various technologies. He has been a very successful technocrat - entrepreneur in the area of high end technology training with over 25 years of experience in the IT industry. A true visionary that he is, the multitude of skill sets that he has been endowed with is what motivates the team at Keshav Memorial College of Engineering to continue contributing towards the best of development and education to the society.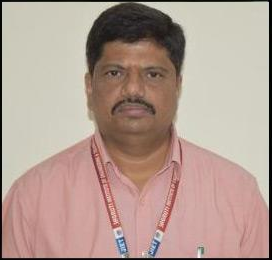 Dr.C.Rama Seshagiri Rao(B.E.,M.I.T.,M.Tech.,Ph.D.)
Dr.C.Rama Seshagiri Rao has served at various capacities, in several reputed engineering colleges for about 22 years in teaching and around 4+ years in industry. He has played a key role in guiding the establishment of labs and industry institute interaction cell at APIIT SD INDIA, BVRIT and GCET. He acted as NBA Coordinator in CMRIT and SVIT. He has guided a number of B.Tech and M.Tech students' projects. He has organized a number of Conferences and Faculty Development Programs. He is a life member of Professional Bodies like CSI and ISTE. He has published a book  "Digital watermarking Techniques in curvelet  and ridgelet domain" through internationally renowned Springer publisher. He has to his credit more than 20 papers in National & International journals and conferences like IEEE and Springer and International book chapters.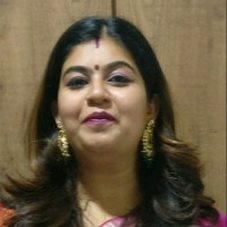 Deepa Ganu
Deepa Ganu, the charismatic Academic Director of Keshav Memorial Institute of Technology, has always been a proactive person and she has constructively involved herself in all the activities of the college. She graduated B. Tech in ECE from Pune University and M.Tech from JNTU Hyderabad. She consistently displays a fervent zeal in the academic progress of the students and the staff.
She strongly believes in herself, and has immense trust in her mentors, her peers and her team. She took up a mission to ignite the young minds and nurture them with the potential to reach greater horizons. She is a student-friendly person and her forte is to identify their technical edge and channelize their skills in the right direction with her valuable guidance. She trained and shared her expertise with thousands of students who could excel and compete on various national and international platforms like Microsoft Imagine Cup, IBM's The Great Mind Challenge, Google Summer of Code, and Amazon Campus Mentorship Series. She conducted various corporate training programmes for reputed campuses like Verizon, HP, and CA Global and for government agencies like DRDL and RCI.
She dares to dream; works smart; strives for excellence; and enjoys every step of her journey all the way which made her scale greater heights. She authored a book titled "JAVA Spoken Tutorials", an IIT Bombay initiative. Big names in the corporate world like IBM, Google, and Virtusa bestowed her with the prestigious titles, "Best Mentor, and "Acharya" for her unprecedented contribution to pedagogy. She has been an inspiration and role model in the field of education and that made her the recipient of the prestigious "Drona" Award.
Welcome to KMIT, the revered sanctuary of learning. With a proven track record of ace placements and students achieving stellar results in academics, we would like to invite you to explore the learning opportunities here and pursue a disciplined learning path that will lead to a beautiful career ahead. The campus, its instructors await with open arms to nourish your talents and witness your unstoppable success, all of which will be written in golden letters in the history of KMIT  

Mrs. Deepa Ganu